Join the Alumni Association today
It's a great day to be a HAWK!!
Once a Hawk, always a Hawk.
You're an HFC student for a few years, but you're an HFC alumnus forever. Whether you are a recent or past graduate of HFC, the time you spent here impacted your life in many ways. You learned about yourself, built new friendships, set goals for your life, and had countless new and exciting experiences. However, though you have graduated, you can continue to be part of the HFC experience as an HFC alumni.
Mission
To engage and enrich alumni and students, promote, and advance the interests of Henry Ford College and provide meaningful opportunities for alumni to support its advancement.
Vision
The Henry Ford College Alumni Association is committed to fostering lifelong relationships with alumni, former staff, and the regional communities that support, and are served by, the College.
Membership
All degree and certificate graduates of Henry Ford College are members of the HFC Alumni Association with no dues or membership fees.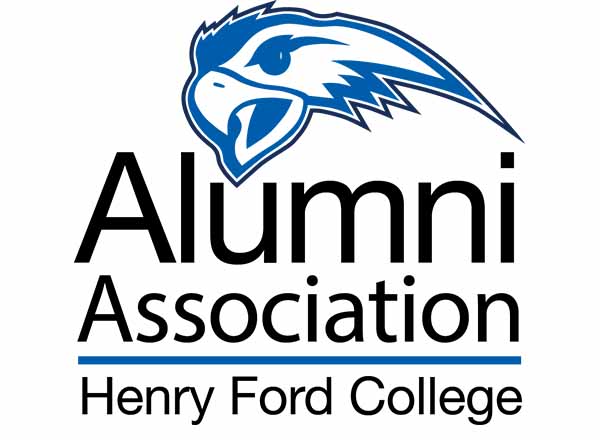 Class Notes - Tell us what you've been up to!
Let's hear from our Hawks. Got any Hawk news to share? A new degree or certification? A promotion or career advancement, or maybe a career change? Doing any volunteer work? Share the good news!
Alumni Association membership
Henry Ford College is proud of its alumni, the tens of thousands of graduates of our degree and certificate programs. Our alum is part of HFC's 80-year legacy of excellence in higher education and career-training. The College has experienced amazing changes as it has grown over the decades. Whether you graduated from Henry Ford College, Henry Ford Community College, Dearborn Junior College, or Fordson Junior College, you are a treasured alum of this institution. We honor, welcome, and encourage you to join the HFC Alumni Association. 
There is no cost to join; all you have to do is sign up.
HFC Alumni Association member benefits include:
Invitations to special events and activities;
discounts on campus cultural performances including theatre, art, dance, and music;
social and career networking with fellow HFC alumni; and
access to HFC's Career Services assistance
As part of our commitment to you, we will never share your contact information or personal data with anyone outside HFC.
Email any questions about the HFC Alumni Association to: alumni@hfcc.edu
Request copies of transcripts
View the HFC transcripts page for more information on how to obtain official and unofficial copies of your transcripts.